Mother's Day Special
Cool Wine Cellar: A Mother's Day Tribute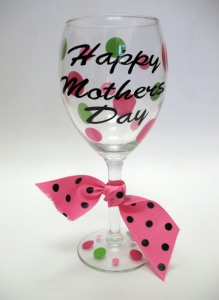 In honor of Mother's Day, we are dedicating this week's blog to all Moms in the whole world and to a selected group of women, particularly mothers, who have stepped up to leadership roles in what has traditionally been a male-dominated industry. As women, we constantly strive to find that elusive balance between family, personal life  and business. Women  in the wine industry have had to face those challenges usually without the  support of other female mentors  and role models. 
Mother's Day inspiration: Wines made by women 
Conventional wisdom says take Mom to brunch and give her flowers on Mother's Day. But, why not also treat Mom to a bottle of her favorite wine, especially one made by a woman? Traditionally, women worked behind the scenes in family winemaking operations. Men typically tended the vineyards and made the wine, while women kept the books, tended house and cared for children. Women helped harvest and crush the grapes under foot.
Today, women routinely attend top-flight winemaking schools in Europe and America. No longer do just the sons participate in generational winemaking operations. So, the choices for wines made by women have widened.
When choosing a wine for Mom, stay away from gimmicky, mass-produced "brands" targeting women with cutesy names such as "Little Black Dress" and "Skinny Girl Wines." Stick to high-quality, terroir-driven wines that talented female winemakers just happened to have made. Try The 2009 Bodega Montecillo Rioja Crianza, Spain, The 2012 Joseph Drouhin Laforet Bourgogne Pinot Noir France, and the like.
Toast to Mom
Let's raise a glass or two in honor of mom this week. Here are some tips for making Mother's day special. 
      1. Breakfast in bed – Grab a cute new tray, and some supplies from Countdown and whip mum up breakfast in bed… you can't go wrong with pancakes!
2. A handmade card – Write a personalized message, beautifully handwritten! She wo
uld love it!
3. A delicious dessert – Sneak into Wendy's Supa Sundaes and a grab a delicious ice c
ream cake as yummy sweet treat for afternoon tea or dessert
4. Wine Racks – Surprise with a beautiful wine rack to stack her favorite collection.  To view more wine rack sets, visit our store
at https://contemporarywinecellar.com/products/wine-racks/
5. Hugs – Hugs are FREE and everyone loves hugs!