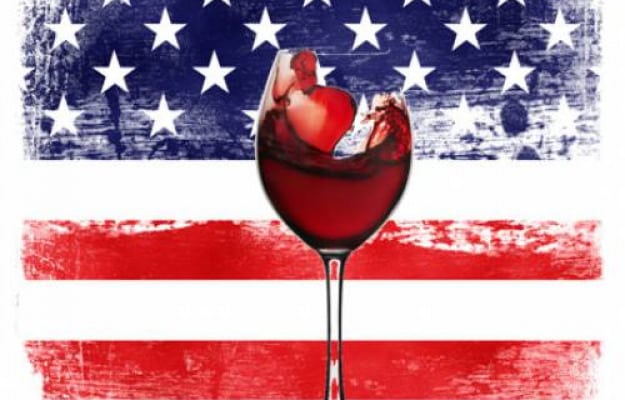 Which States Have the Most Underrated Wine Regions?
Originally by Ali Harrison for CheatSheet
Whether you've explored the world or just your local liquor store in search of a favorite drink, you can find a quality wine region to suit your budget and taste. Many emerging wine countries have fewer crowds than Napa and more character than your average vacation spot. Try visiting one of these underrated U.S. wine regions to get a taste.
1. Western Colorado — Rocky Mountains, smooth taste
A few hours west of Denver lies Grand Valley, home to 22 wineries between 4,000 and 7,000 feet in elevation. Mountains and mesas provide stunning views throughout the 55-mile region. Visitors enjoy renting bikes and touring the tasting rooms, vineyards, and local restaurants. Be sure to check out award-winners like Carlson Vineyards, Colterris, and Red Fox Cellars.
2. Northern Michigan — Great Lakes, great wine
If you can't make it France's celebrated vineyards, try Michigan, "our very own Bordeaux." The northern area of the state's Lower Peninsula has an ideal combination of "well-drained soils with glacial deposits, and slightly tempered weather patterns," explains Vogue. Known for its white varieties, the narrow region is near Traverse City, a gorgeous resort town full of tasting rooms. With about 100 wineries, the Great Lakes State ranks 13th in U.S. wine production.
3. Central New Mexico — This state's wine will "enchant" you
The Land of Enchantment is home to some wine-related milestones. In 1629, a Franciscan monk planted grapes along New Mexico's Rio Grande River and created the first commercial wine region in America. The state was outproducing New York's vineyards by 1880. Now, New Mexico has nearly 50 wineries within the 150-mile region. Known for red varieties, vineyards like Casa Rodena land on top-10 lists across the country.
4. North Central Texas — Everything's bigger, including the wine
Texas Hill Country's 800 acres of vineyards make wines that are "more old-world" and "earthy and dusty" than California wines. So the dry heat is ideal for Syrah, Tempranillo, and Roussanne. Although the Lone Star State has seven other wine regions, Hill Country is the largest, helping Texas rank third for its wineries' impact on the U.S. economy.
5. Southeastern Pennsylvania — Historic state, modern wine
With five wine trails in this region of Pennsylvania, visitors have more than enough to taste and do in this historic area. As Travel + Leisure explains, this temperate climate and hilly countryside provide more than nearly 100 wineries and about 14,000 acres of grapes, making southeastern Pennsylvania the eighth most productive in wine.
6. Snake River Valley, Idaho — A must-visit
With an arid climate and high-desert landscape, the Snake River Valley climate is similar to Spain. Vinophiles love the region's 52 wineries, which are especially known for Riesling and Tempranillo. Summer provides an ideal time to visit, with long, warm summer days and cooler nights. Although many of the wineries are small, 1,800 acres of vineyards contribute $170 million annually to Idaho's economy. In 2018, Food & Wine called the Snake River Valley "America's next must-visit wine region."
7. Verde Valley, Arizona — Stunning red rocks, stunning red wine
This northern Arizona region experiences Pacific cold fronts and heavy rain in the late summer, making it just friendly enough for grapes. According to Vogue, big reds do well here thanks to the "mineralized, slightly alkaline volcanic soils." With over 20 wineries and tasting rooms, Verde Valley is a refreshing surprise in the Southwest. Visitors also love the nearby city of Sedona and its spas, hiking trails, and red rock views.
8. Northern Virginia — No war over wine here
Thomas Jefferson was on to something when he planted grape vines in Virginia in 1808. He told a friend, "We could in the United States make as great a variety of wines as are made in Europe." Mostly based in the Charlottesville area, Virginia winemakers are best known for Vidal Blanc. However, the region's Chardonnay and Cabernet Franc have garnered praise, too. If you're a wine-drinking history buff, Virginia's for you.
9. Eastern Utah — Wine as impressive as the canyons
Moab's two main wineries can thank the region's sandy, fertile soil and long growing season for the Cabernet Sauvignon, Gewurztraminer, and other wines. Built along the Colorado River on a working ranch, Castle Creek Winery has won awards for its Petroglyph White and Monument Red varieties. Spanish Valley Vineyards is a bit closer to the town of Moab; both wineries offer incredible views of red rock country.
10. Western Iowa — Residents are nice here, so is the wine
Since 2000, Iowa has established more than 200 commercial vineyards, with seven wineries creating nearly 100 wines for visitors to taste. High-quality grapes grow well as the soil "resembles that found in southern France and the Rhine and Moselle river valleys in Germany," explains Travel + Leisure. The Iowa Farm Bureau has acknowledged the state's struggle to make a dry red wine. White varieties tend to do better, with the region finding success with six different kinds of white grapes.
11. Missouri — America's first wine region?
Missouri claims to be America's first wine region, as German and Italian immigrants planted vines here in the early 19th century. These days, the Show-Me state has 134 wineries to show for it; they produce Riesling as well as "French-American hybrids" like Rougeon and Vidal Blanc. Before Prohibition, Missouri produced the second-most wine in the U.S. Now it produces over 900,000 gallons each year.
12. Columbia Valley, Washington — Vast wine offerings from the Evergreen State
At about 18,000 square miles, the Columbia Valley Appellation comprises almost half of Washington. Since its designation in 1987, Columbia Valley has provided award-winning wine, decadent food, and a gorgeous outdoor scene. Grapes have grown here since the 1860s. These days, it produces Riesling, Chardonnay, Merlot, and Syrah but wins the most awards for its Cabernet Sauvignon.
13. Yadkin Valley, North Carolina — Not just known for beer
As North Carolina's first federally recognized American Viticultural Area, Yadkin Valley is similar to Burgundy, France concerning its climate and soil. The 300-mile wine trail is home to most of the state's 200+ wineries. North Carolina's most famous winery is the Biltmore Estate Winery in Asheville; more than 1 million visitors taste wine there each year.
14. Eastern Ohio — Midwest surprise for wine-lovers
Tucked along Lake Erie's shoreline, more than 40 wineries provide visitors with a unique climate to taste white varieties as well as newer ice wines, which are produced from grapes frozen on the vine. The sweet ice wines are best in spring, while traditional harvesting occurs in the fall. Eastern Ohio grows about 65% of the state's wine, making it an ideal place for lake views and varietals.
15. Finger Lakes, New York — You'll want to get your "fingers" on this wine
A quick weekend getaway for New Yorkers, the narrow Finger Lakes area is home to cozy B&Bs and over 100 wineries. Lake-effect weather creates a more temperate albeit chilly climate for vineyards. The grapes produce aromatic white varietals like Riesling and Gewürztraminer, as well as "cool-climate reds" like Pinot Noir and Cabernet Franc.