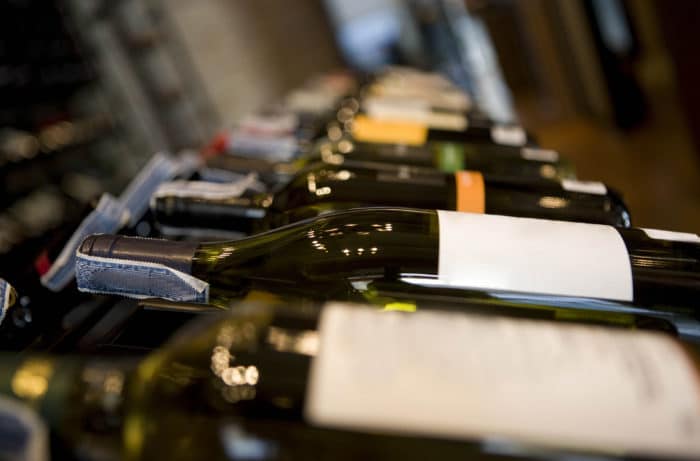 The Best Budget-Friendly Bottles to Start a Wine Cellar in 2019
Some wine drinkers tend to be intimidated by the concept of collecting because it's been cast as a pursuit exclusively for the wealthy who can afford to buy bottles with price tags into the triple-digits.
But reality couldn't be farther from the truth. It's never been easier—or cheaper—to start a cellar on a budget. If you have a wine rack, or even some space at the bottom of a cool, dark closet, you can start a collection, and for less than the cost of an oil change.
We've rounded up the top bottlings we've tasted in 2019 that have the best potential for aging, and they're all priced affordably at $25 or less. For minimal investment, even a casual wine drinker can own prized bottlings from Bordeaux, Beaujolais and South Australia, which will make for a great conversation piece when you pull them out years down the line.
Here are your beginner bottles to start collecting wine.
Best Budget Bottles to Begin Your Wine Cellar
Château Saransot-Dupré 2016 Listrac-Médoc; $22, 92 points. Rich and juicy, this wine, from one of the top estates in Listrac, has good aging potential. Its tannins have the typical dry structure of the appellation, but they are generously surrounded by blackberry fruits and plenty of acidity. Drink from 2023. HB Wine Merchants. Cellar Selection. –Roger Voss
Domaine de Bel-Air 2017 Les Charmes (Morgon); $22, 92 points. The schist soil of the vineyard has given this wine intense minerality and great structure. Behind this firm character, black fruits and acidity promise a wine that will be rich while also solid and structured. Drink from 2021. Vigneron Imports. Cellar Selection. –R.V.
Château de Belcier 2016 Castillon Côtes de Bordeaux; $17, 91 points. Ripe and juicy, this fruity wine from an estate with a vibrant history from the 1700s has warmth and rich tannins. Merlot-dominated blackberry and black-plum fruits are allied to a tight structure that promises a fine future. This will age well, so drink from 2022. Misa Imports. Cellar Selection. –R.V.
Château de Marsan 2016 Cadillac Côtes de Bordeaux; $18, 91 points. Rich, smoky and with ripe fruits, this is a powerful wine from vines bordering the Garonne river. Its tannins, swathes of blackberry and black-plum flavors and concentration all point to the need for aging. Drink from 2022. Wineberry America LLC. Cellar Selection. –R.V.
Château La Rame 2016 La Charmille (Cadillac Côtes de Bordeaux); $24, 91 points.Firm tannins and a dark, dense character make this wine from the Armand family, for the moment, all about structure. However, it has fruit weight and the hints of black currants will become stronger. Drink from 2022. Rosenthal Wine Merchant. Cellar Selection. –R.V.
Château Métairie Neuve 2016 Blaye Côtes de Bordeaux; $25, 91 points. Big, bold fruits and tannins are already coming into balance in this concentrated wine. It revels in the richness of the vintage and also its structure. Acidity breaks through the tannins and berry fruits to add freshness at the end. Drink from 2021. Misa Imports. Cellar Selection. –R.V.
Château du Retout 2016 Haut-Médoc; $25, 91 points. The wine comes from the heart of Haut-Médoc between Margaux and Saint-Julien. It is structured, with black fruits and layers of ripe tannins. The dominance of Cabernet Sauvignon in the blend gives the wine its taut, mineral texture as well as the ability to age. Drink from 2022. Saranty Imports. Cellar Selection. –R.V.
Château Magdeleine Bouhou 2016 Boha (Blaye Côtes de Bordeaux); $18, 90 points.This dark, structured wine with firm tannins has the potential for richness. That comes from the blackberry flavors that are coming through the dry structure. The fruit hints at juiciness as well as acidity. Drink this ageworthy wine from 2022. Sierra Nevada Imports. Cellar Selections. –R.V.
Kangarilla Road 2016 Cabernet Sauvignon (McLaren Vale); $24, 90 points. This is a muscular wine that announces its presence loudly and assertively, oozing ripe cherry and blackberry notes, along with cola, eucalyptus, and oak. On the palate, there's just enough tangy acidity and plush fruit to balance the huge, chewy tannins and oak. This is structured to go the long haul. Drink 2020–2030. M Imports, LLC. Cellar Selection. –Christina Pickard
Thomas Goss 2016 Shiraz (McLaren Vale); $18, 89 points. This is a big but not overblown old-school style of South Aussie Shiraz, offering up notes of plums, black cherries, chocolate, coffee, dried herbs and black olives. The first sip yields a mouthful of tight-grained tannins and slightly hot alcohol, plus plenty of ripe, juicy fruit. Give this time for those tannins to loosen their grip. Drink 2020–2028 at least. Wine Trees. Cellar Selection. –C.P.