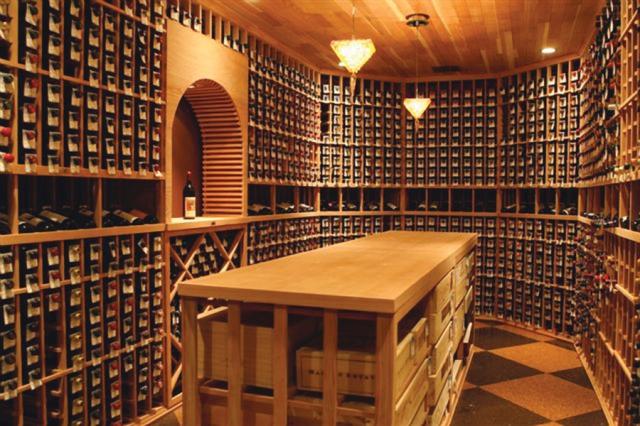 Wine Cellar Inspirations: Keeping Your Wine Bottles Safe And Sound
Making sure that your collection is kept safe and sound 24/7 is certainly a must for any self-respecting wino. There will always be situations beyond our control and when  these contingencies arise, it always pays to be ready for them. Case in point: earthquakes. Remember that bone-chilling South Napa Earthquake with an 8.3 magnitude in 2014? No one could have predicted the extent of the damage it caused – which is why taking extra precautions is highly recommended. All that being said, we've come up with some useful tips on how to keep your wine bottles safe and sound:
1. Invest in secured wine lockers.
Apart from your standard wine racks, you should also look into investing in secured wine lockers. These lockers usually come with a lock and key that will allow you to stash your most valuable labels safely. The best thing about these lockers is that  your bottles will be held securely in place, owing to the fact that they are enclosed racking units. Plus, they also come in a variety of designs these days, from mesh-wire lockers to glass-enclosed ones.

2. Invest in earthquake-resistant bottle leashes.
If you're storing most of your bottles in standard, open-faced wine racking units, it's time to amp up the security feature on your collection. Investing in earthquake-resistant bottle leashes comes highly recommended because these leashes will help protect your bottles against earthquakes and other similar natural calamities. In general, these leashes are made from synthetic rubber (like EDPM) which has has excellent resistance to heat, oxidation, ozone and weather aging.
3. Put loose bottles in cardboard boxes or crates.
If you have no more room in your wine cellar for loose bottles, do not leave them in wooden boxes or crates. It's better to store them in cardboard boxes or crates and line the insides of those boxes or crates with soft, thick material like cloth or cotton. Wooden boxes or crates are hard and rough, so in the event of an earthquake, there is greater risk of your loose bottles breaking. Also, keep in mind that when you stack these boxes or crates, do not go more than two cases high to avoid an avalanche of bottles during a contingency.