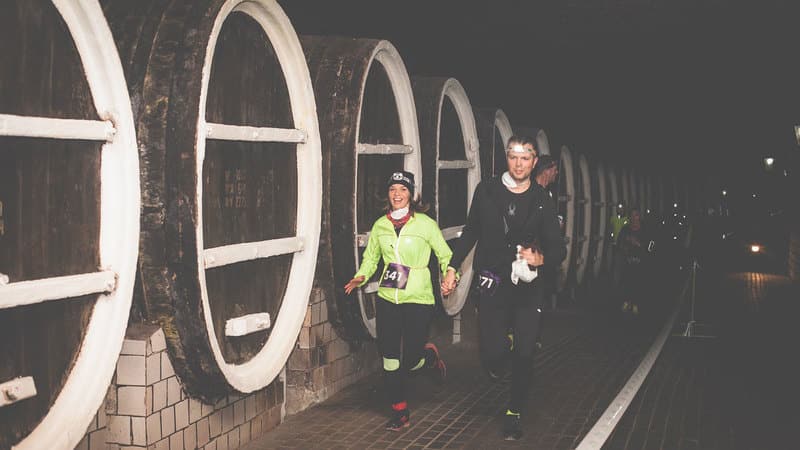 The 10K Race Through the World's Largest Wine Cellar
Original from WineSpectator
We're plenty familiar with the urge to run to the wine cellar, but what about running inside of one—for miles? On Jan. 20, more than 350 wine-loving runners (or fitness-crazed enophiles?) flocked to Mileștii Mici winery in Moldova to do just that, part of the massive historic cellar's first-annual 10K race.
Spanning more than 124 miles of subterranean wine catacombs, the state-owned Mileștii Mici certainly has plenty of room to host such an event. The cellar, which boasts nearly 2 million bottles, holds the Guinness World Record for "largest wine cellar by number of bottles"; the Soviet Union once got much of its red from Moldovan cellars like these. In partnership with sports organization Sporter and communications firm Simpals, the winery welcomed guests from more than 15 different countries, including the U.S., Canada, Romania, Russia and more, to go high-speed spelunking in what they call their "underground kingdom."
"The purpose of our event was promotion of amateur sports and tourism in the Republic of Moldova, as well as … [to] show tourists the culture and traditions of our country," a representative from Sporter told Unfiltered.
Runners donned mandatory headlamps and used maps labeled with the cellar's "streets," named for different wine varieties, to navigate the course, which was mapped out more than 300 feet below ground. Along the way, they enjoyed views of Moldovan art, and sounds of the country's traditional music. "In the cellars, we specially placed folk musicians, so that participants would not be bored," the rep said. "But some runners were so happy when they met our artists that they stopped running and started dancing and having fun with them!"
At the finish line, all the runners were greeted with Moldovan food and wine, so in true retro-communist fashion, they shared in the win no matter where they finished.