How to Taste, Enjoy, and Evaluate Wine like a Professional Taster
It's easy to taste, enjoy, and evaluate wine like a professional wine taster. This article will give you the best tips to help guide and teach you how to taste wine, how to evaluate wine and how to remove all hints of oenophobia!
People have been tasting wine for thousands of years. People have been making money as wine tasters for more than 100 years. What do they know that you don't? When it comes to tasting wine and understanding how to evaluate a wine for its qualities and note its faults, after reading this page, not much.
Remember, wine tasting, wine drinking, or evaluating wine are related, but they are different skill sets. Tasting wine is more for education to help you understand the wine and let you know if you like the wine, or not. Evaluating wine is for a deeper, more critical look at the wine, or wines in question.
Evaluating wine is often done in peer groups letting you know how wine or group of wine compares to other wines in the same peer group. Drinking wine is for pleasure. Hopefully, you will be spending a lot more time drinking wine than evaluating or tasting wine. The best wines in the world are meant to be enjoyed with friends and family over a meal.
The problem most people have with wine is "oenophobia," a fear of wine. The fear comes from a variety of factors starting with unfamiliarity with wine and how to talk about wine and explain what you're tasting. This dictionary of wine terms will help you with that: ABC of Wine, A Glossary of Important Wine Terms
The first step in understanding how to taste is wine is get over your fear. There is no right or wrong in your taste. You are always going to like what you like because you like. Do not pay attention to geek at the wine store with his fancy vocabulary. He tastes a lot more wine than you do, but he cannot decide what wine is best for your palate, only you can.
Sadly, too many people make wine overly complicated. Wine as a unique beverage is complex. Understanding wine is easy. Comparing wines to each other is even easier still. For a look at how wines are rated and scored when compared to other wines in the same peer group: How and why wines are rated and scored
Read more at https://www.thewinecellarinsider.com/wine-topics/wine-educational-questions/taste-wine-enjoy-wine-evaluate-wine-like-professional-tasters/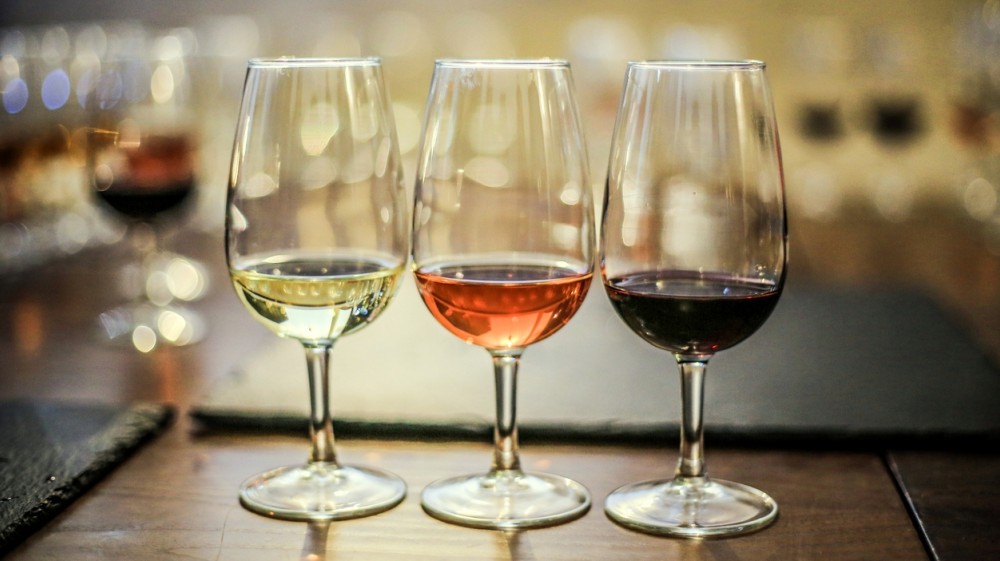 How to look and evaluate a glass of wine
Just like food, your initial taste a wine starts with your eyes. The color of a wine can tell you a lot about the wine. One helpful hint is, when looking at a wine, hold out the glass and tilt it a bit. Try to hold the wine over a white surface like a white table cloth, plain white plate, napkin or another blank surface. At this point, you need to notice the depth of color from the rim to the center of the glass.
To fully understand the ramifications of the color, in this case, it helps to have a minor understanding of how a wine should look for its grape varietal, age and growing season. For now, we are going to focus on Bordeaux wine, which is most often a blend dominated by either Cabernet Sauvignon or Merlot. For a young Bordeaux wine, the wine should be dark, displaying a depth of color from the rim to the center of the glass.
The color can feature purple or dark blue, often shiny accents. Deeper and richer colors let the taster know this is a concentrated wine. For my palate, concentration and depth of flavor is a good thing. Young wines that lack good color are going to be lighter less ripe and more acidic in style. That is natural for wines made from Pinot Noir. But for young wines produced using Bordeaux varieties, you want to see a good, rich, deep color.
The depth of color is also good, beginning indicator of a wine's style. An inky, dark-hued Bordeaux is probably going to be intense, mouth-filling lower in acid and long. Young Bordeaux or young Bordeaux styled wines with light colors are going to be lighter in flavor, with more red fruits than black and brighter in acidity
How to understand the smells, bouquet, aromas or perfume of a wine.
You've looked at the wine already, what's next in learning to taste wine like a professional? That's easy. You only need to taste the wine. Remember when we first looked at a wine evaluate it? Now, we are going to swirl, smell and sniff the wine. Your sense of smell is much stronger than you realize. It's a key component to understanding how to taste wine like a professional. It's said that as much as 85% of taste is derived from your sense of smell. But you cannot smell the wine without first swirling your glass gently. If you're a beginner, to avoid smelling the wine once it's drenched your clothes, swirl the glass, but keep the stem of the glass firmly planted on the table.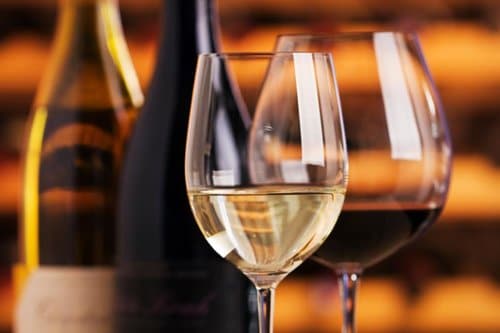 Regardless of the wine being white or red, remember, the fruit needs to smell clean and fresh. While earth and other mineral odors or sensations are a sought after complexity in wine, dirt in the fruit is not.
Part of being a good wine taster is also being able to recognize flaws in wine, especially corked wines. The biggest fault in a wine that a wine taster needs to be able to identify takes place due to TCA, which causes a wine to smell like a wet dog, or old, wet newspapers. For Help with How to Recognize a Corked Wine and its Causes
Tips on how to taste wine
Now that you have a good understanding of how to look at a wine, and smell a wine, all that's left is to taste a glass of wine. Right? Basically, yes. Note I said basically because while your personal like or dislike of the wine is all that counts, understanding how to look for a few quality indicators will help you with being a better wine taster.
More important than quality indicators is understanding why you like a certain wine, or not. Remember, there is no right or wrong when it comes to personal taste. The Davis Aroma Wine Wheel is going to help you find the aromas and scents you were thinking of, but could not find the words for.
Our wine glossary gives you the language you might be seeking to help express what you are tasting and feeling in the wine on your palate. ABC of Wine Terms and Wine Language
Finally, we are in a good part of learning how to taste wine. We are actually tasting the wine! There are three, easy, secret tips on learning how to taste wine. Tasting a wine involves more than just your sense of taste, which focuses on the primary sensations of sweet, salt, bitter, sour and Umami, which are experienced on the top of your tongue through your taste-buds, there is also the texture of the wine and the length of the experience that you need to pay attention to.
Remember, you are going to become a better wine taster the more you taste. You would not be reading this page, at least not this far into the page if you were not interested in learning how to taste wine. So go ahead, pour a glass of wine and let's move to the final and most fun part of this article.
Like I mentioned earlier, wine is for drinking, right? Wine tasting tip number 1, decanting wines. Young wines are almost always better with decanting. Decanting in advance allows the wine to breathe, which means the wine is going to soften in texture and develop more complex aromas in the glass. Decanting coupled with correct temperatures will improve your tasting experience with young wines.
Your wine tasting tip #2 is, taste wines at the right temperature and try to always taste wine with a decent wine glass. For temperatures, red wine likes to be served at cooler temperatures. 60 to 65 degrees is about right. When red wines become too warm, they become flabby, lacking freshness and lively, refreshing quality.
Wine tasting tip #3, tasting wine is quite simple. Take a reasonable sip of wine into your mouth. It's important that you place enough wine in your mouth the obtain the full flavor profile and textural sensations.
If you take too small of a sip, you'll miss some of much of the impact the wine has to offer. Next, slightly open your lips and inhale some air. At that point, gently chew on the wine for a bit. Slosh the wine around your mouth if you like. When tasting several wines, feel free to spit into a bucket, if one has been provided. Else, take a small swallow and enjoy.