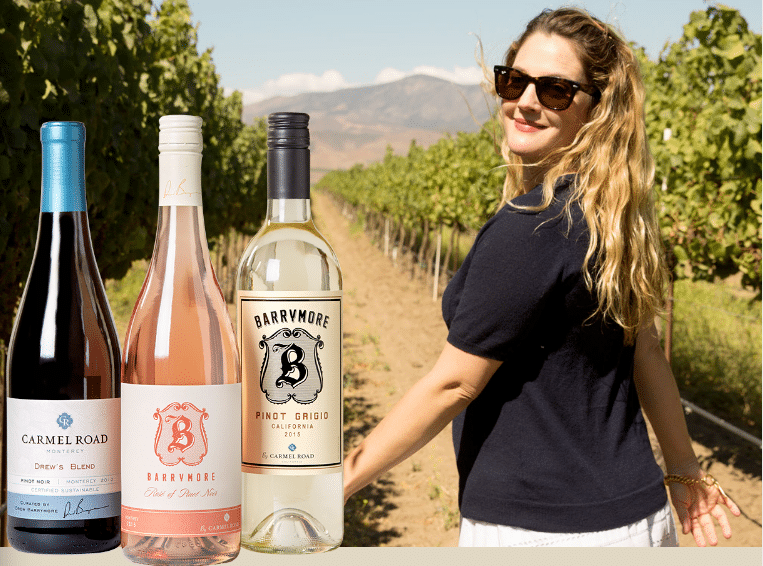 Celebrity Vineyards and Wine Series – Drew Barrymore
Barrymore Wines
In our new blog series "Celebrity Vineyards and Wines", we will explore the many fascinating celebrities and the wines they are bringing to the public. On this weeks blog we explore Barrymore Wines.
One of the most lovable actresses of our generation, Drew Barrymore is also a producer, mother, author, and now a wine maker. She loved wine so much that she partnered with Carmel Road Winery to launch her own label. She first introduced her favorite Pinot Grigio then a Blend Pinot Noir. Her Monterey Pinot Noir called Drew's Blend was given 91 points by Wine Spectator for the inaugural vintage.
She figured it would be easiest to start with the varietal that she loved most in the Pinot Grigio. With her recent launch of Rose, she now has three varieties to choose from. Drew explains the decisions to start with these varietal as "we like light, we like chilled. We could take a major left turn on our next outing, but there has been a really nice consistency where our wines are really about also being able to be paired with food."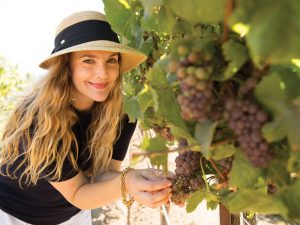 Drew considers enjoying wine as an activity in itself, but enjoys the pinot grigio with cold sushi as a weekday lunch date with a girlfriend. One of her biggest vice is eating Chinese food, watching Top Chef and enjoying a glass of wine.
In honor of her family, Drew made her wine even more personal by using her grandfather's crest as the face of the brand. The elegant logo looks great at the table for a wonderful meal as well as in your fridge. Next time you are looking for a great value in wine and a great topic of conversation look for Barrymore's wine.
Make sure to like Coolwinecellar on Facebook and Instagram. We will be bringing you news from around the globe on our favorite topics within the wonderful world of wines and wine cellars.